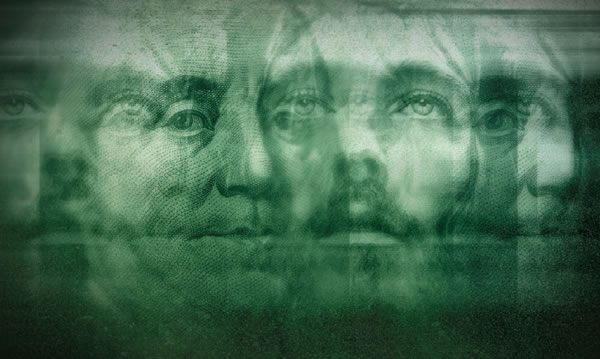 In my pursuit of Certified Fund Raising Executive (CFRE) certification, I have attended many workshops and meetings in recent years with fellow Association of Fundraising Professionals (AFP) members as well as with our local Center for Nonprofits here in Chattanooga. I became aware early on that there is really not much AFP material out there written specifically for the faith-based nonprofit. At least in my local area where there are hundreds of nonprofits, I represent only a handful of Christ-centered nonprofits. As a result of this experience, I have begun to develop my own philosophy for fundraising within the faith-based Christian community. Hopefully some of what I share below will be an encouragement to others who, like me, are learning a lot of great things but not finding much related to raising funds from a Christian perspective.
It's Not About Fundraising. Having been involved in my local church and in cross-cultural missions ministry for over 15 years now, I realize that it is commonly understood that "It takes money to do ministry." Christians who are involved with raising funds for ministry need to have a clear understanding of where these funds come from. Our perspective as faith-based nonprofit fundraisers will affect our own peace of mind, our planning, and how we communicate with and respond to our donors. While teaching through Second Corinthians recently, my Pastor, Wayne Barber, made a statement that I believe will help us here. He said, "It is not about fundraising, it is about God providing." In the midst of all of the techniques and strategies we have on fundraising, as a fundraiser for a faith-based nonprofit, I have the privilege of trusting God to provide for the needs of the ministry I represent. That is the essence behind the term "faith-based." I can certainly utilize some of the same methods and techniques as my secular nonprofit fundraising counterparts, but in the end, I have to recognize that God is the Provider. It is His nonprofit ministry, and He will sustain it as He sees fit.
I Must Accept My Calling. Fundraising as a profession has not been highly regarded historically. Within the Christian community, it can be even worse if we do not have the right perspective on why we do what we do. Dwight L. Moody, Founder of the Moody Bible Institute in Chicago, is quoted as saying, "Blessed are the money raisers, for in heaven they shall stand next to the martyrs." As I see it, this statement speaks of one's "calling." As a fundraiser for a faith-based nonprofit, I must accept the high calling I have been given to seek funding for the expansion of God's Kingdom here on earth and ultimately in heaven. The fact that Moody had us standing next to the martyrs also shows that he knew a little bit of the hardship associated with this calling but also of the rich blessings to come. For the faith-based fundraiser, this is not just a job—but also a ministry. Pursuing relationships that help provide for the ongoing work of my nonprofit is about the people more than about the money. Yes, I have to ask but in such a way so as to honor the God Who called me into this role of raising funds.
Personal Stewardship.  As a Christian fundraiser, before I can ask others to support my faith-based nonprofit ministry, I have to have my own personal plan of stewardship that I am living out. This simply falls into the category of "not asking others to do what I myself am not doing" and is a matter of integrity. Without this, my motives become clear, and I am a fraud. If I am asking others to support my nonprofit ministry, and I am not giving to this same ministry myself, I make the strongest statement possible that it is not worthy of support.
Wait and Pray. Making the right "ask," for the right amount, at the right time, and from the right person is understood to be the optimal formula for successful fundraising. The problem is that while following this can bring success, it is in fact just that—a formula—and God does not work by formulas. The faith-based nonprofit fundraiser must realize that God will provide, but it is rarely at the time we want Him to do so. As is so often true in life, waiting is a big part of seeing the funds come in.
Recognizing that God does not work the way we often think He should will go a long way toward keeping our focus where it belongs—on the God we serve and the relationships He has given us to help provide for His ministry and in His time.